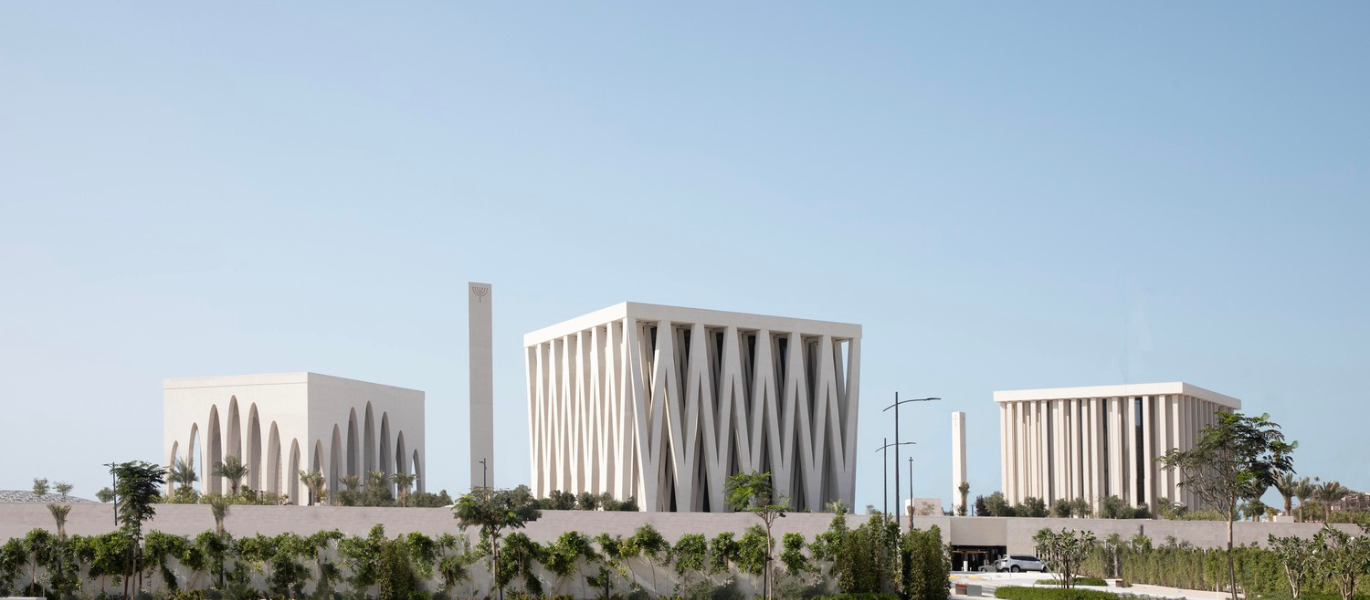 Abrahamic Family House, Abu Dhabi
The Abrahamic Family House comprises of three distinct places of worship—a mosque, a church, and a synagogue—while a fourth secular area encompasses a Forum and an elevated garden. This unique establishment aims to foster a community that encourages interfaith dialogue and interaction, promoting the ideals of peaceful coexistence and embracing diverse beliefs, nationalities, and cultures. Within each house of worship, individuals have the opportunity to witness religious services, engage with sacred texts, and partake in significant rituals.
The facility, recognizing the importance of sustainability and functionality, has utilized cutting-edge drainage systems by ACO. By integrating slot drainage into the landscaping, these facilities effectively manage water flow, ensuring safety, cleanliness, and optimal maintenance along with aesthetically pleasing designs.
ACO supports the projects with elegant slot drainage for the landscaping area and solutions for building drainage and grease management.
---