Every detail of the ACO XtraDrain system is designed to ensure convenience and ease of use. The extremely high quality composite material offers both low weight and high stability.
ACO XtraDrain
Drainage channels made of high-quality composite material
Lightweight Drainage System
Low weight composite channels
Different widths and protective edges
V-section for better hydraulics and self-cleaning effect
Wide choice of gratings: cast iron, stainless steel or galvanized steel, composite material
Load class A15 to D400, DIN EN 1433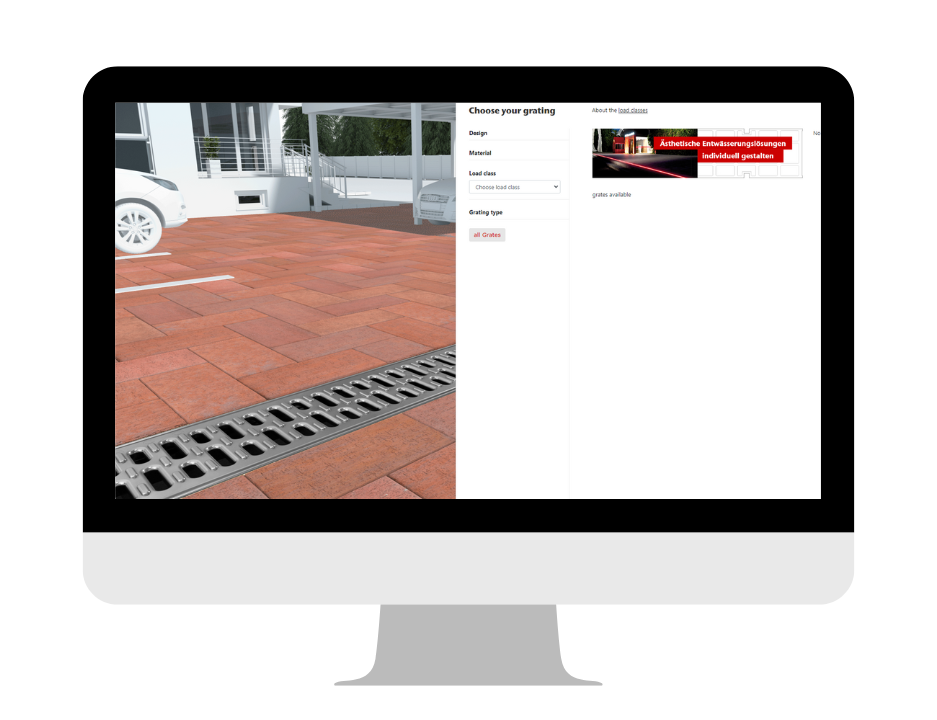 Combine with ACO Drainlock gratings
ACO Drain Visualizer
Click the button to check how the slot drainage system is looking in different paving options.
ACO Sales Manager Contacts
For more information send E-mail to info@aco.ae or get in contact with our Sales Managers by clicking the above button.
The most comprehensive range of gratings
Enjoy complete freedom of design with a wide range of gratings of different design, colors and materials - cast iron, composite material, stainless or galvanized steel. ACO's innovative production technology allows the implementation of various designs, rich in ideas and personality. Architects have freedom in choosing gratings for drainage channels, thereby achieving distinctive accents, as well as creating a unique design that corresponds to the particular project. At the same time, optimal drainage and resistance are guaranteed.
Drainage channels with composite protective edge - load class up to C250
Drainage channels with steel protective edge - load class up to D400
---
The ACO XtraDrain channel is compatible with SlotTop frames for discreet and unobtrusive slot drainage.
---