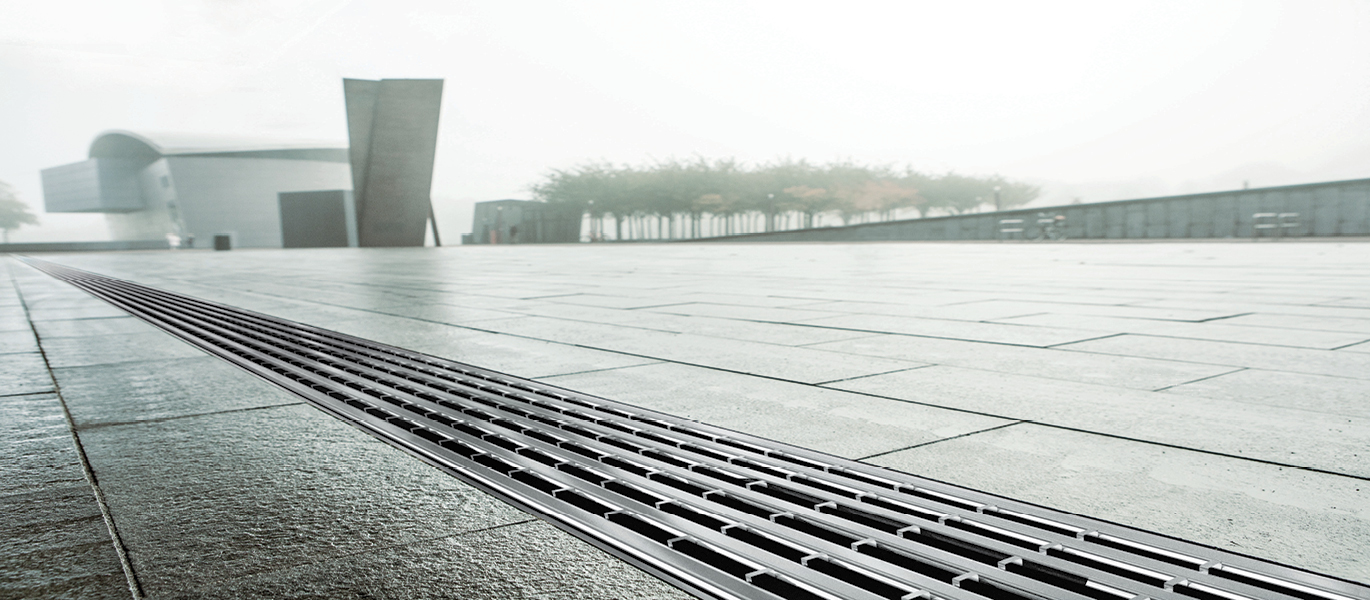 At the heart of the ACO Multiline drainage system is the idea of providing benefits for all: architects, designers, distributors, developers and builders. Five load classes, six widths, three protective edge materials and the widest range of standard, design or individual gratings - an innovative concept for complete design freedom.
ACO Multiline Drainage System
Universal Drainage System
Product Overview :
Polymer concrete channels for optimum resistance
Variety of widths and protective edges
V-section for better hydraulics and self-cleaning effect
Wide choice of gratings: cast iron, stainless steel or galvanised steel, composite material
Load class A15 - E 600, according to DIN EN 1433/DIN 19580
Typical applications
Car parks
Railway platforms
Architectural surfaces
Pedestrian zones
Landscaping
Industrial surfaces
ACO Drain Visualizer
Visualize your drain by clicking the above button.
Enjoy complete freedom of design with a wide range of gratings with different design, colors and materials - cast iron, composite material, stainless steel or galvanised steel. ACO's innovative production technology allows the implementation of various visions, rich in ideas and personality. Architects have freedom in choosing gratings for drainage gullies, thereby achieving distinctive accents, as well as creating a unique design that corresponds to the particular project. At the same time, optimal drainage and resistance are guaranteed.
Technical superiority
The heart of the innovation is the V-profile. This new channel profile improves the drainage capacity and enhances the self-cleansing effect. The new side wall structure and the intelligent distribution of materials considerably increase the load-bearing strength and overall stability.
Watertight
The complete tightness of the channel body right up to the top of the edge rails, and the very smooth surface, increase drainage volumes during extreme storms. The ACO safety rebate ensures that the channel body units are connected to one another with a 100 % watertight seal. The new cast-in lip labyrinth seal ensures that the drainage system can be connected with a watertight seal to the drainage pipe system. ACO Multiline® easily complies with DIN EN 1433 specifications with a very large safety margin.
Creative and versatile Grate options
The ACO Multiline® V 100 – 500 system solutions have a clearly defined program of gratings suitable for most architectural requirements in terms of aesthetics, functionality and load-bearing strength.
The Drainlock gratings of the ACO DRAIN® Multiline system offer a wide range of covers in many shapes, colours and materials – made of cast iron or stainless steel, hot-dip galvanised steel or plastic – provide creative scope for individual planning and design.
The different gratings can be freely combined independent of the channel bodies and are available for all load classes from A 15 to E 600.
---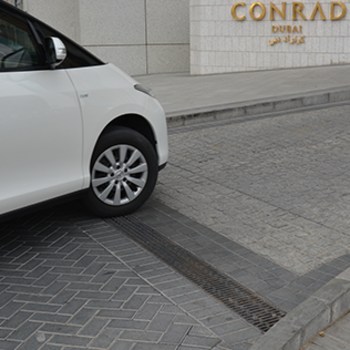 Conrad Hotel, Dubai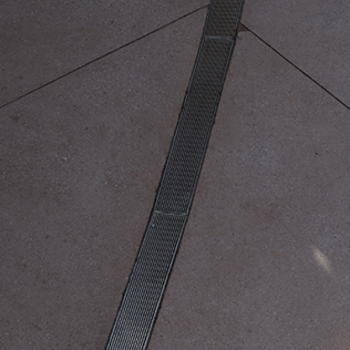 Jumeirah Beach Hotel, Dubai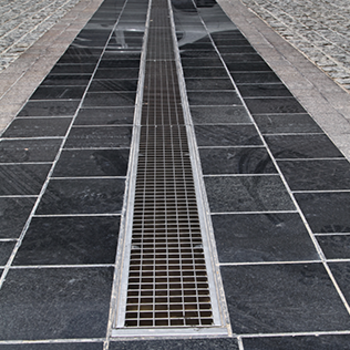 Westin Hotel, Doha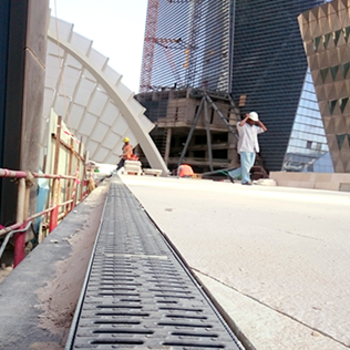 King Abdullah Financial Center, Riyadh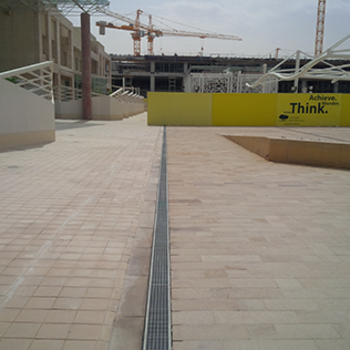 Education City, Doha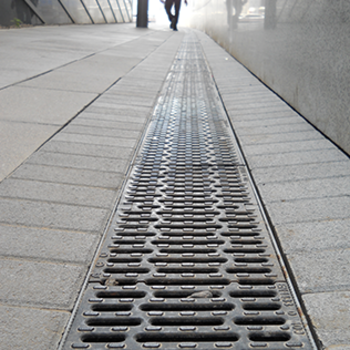 World Trade Center Metro Station, Dubai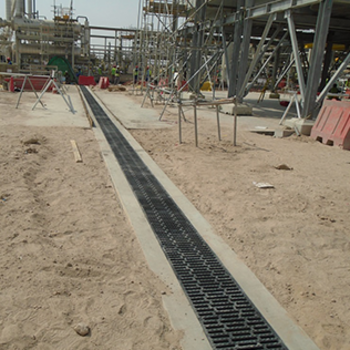 Oil Field Project, Iraq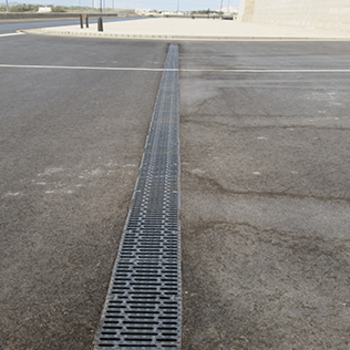 Nizwa Mosque, Oman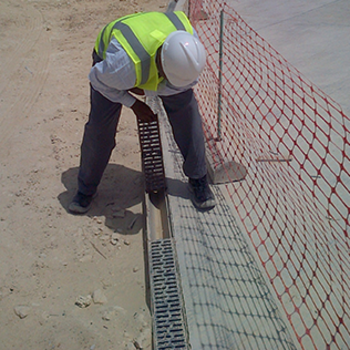 King Abdulaziz Center for World Culture, Riyadh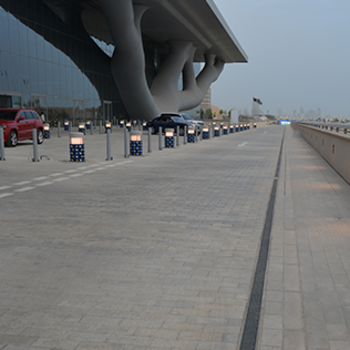 Convention Center, Doha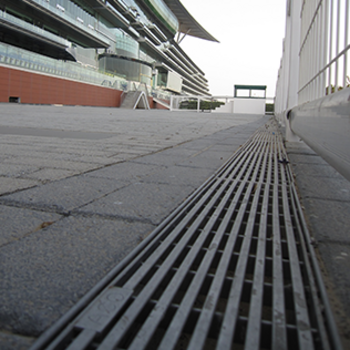 Meydan Racetrack, Dubai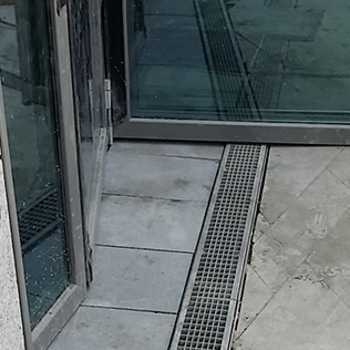 Sheraton Hotel Car Park, Doha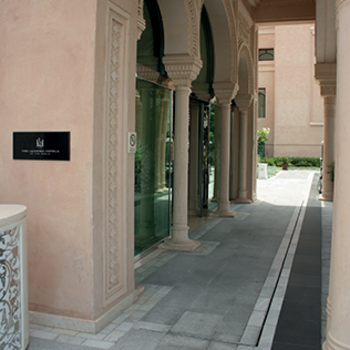 One & Only Palm Jumeirah Hotel, Dubai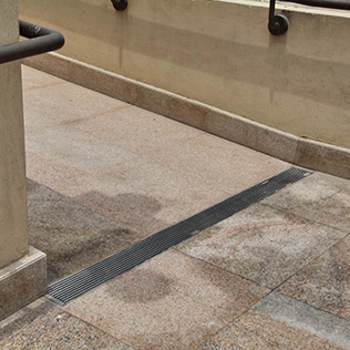 Souq Car Park, Doha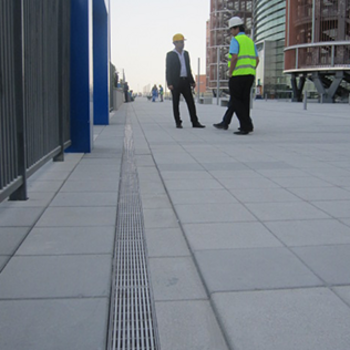 Meydan Racetrack, Dubai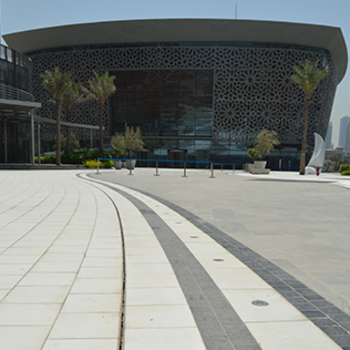 Dubai Opera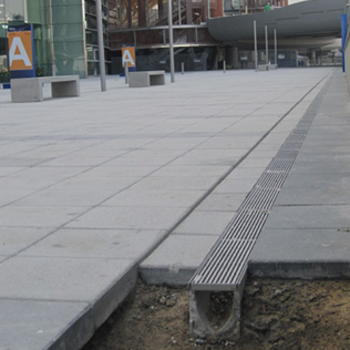 Meydan Racetrack, Dubai