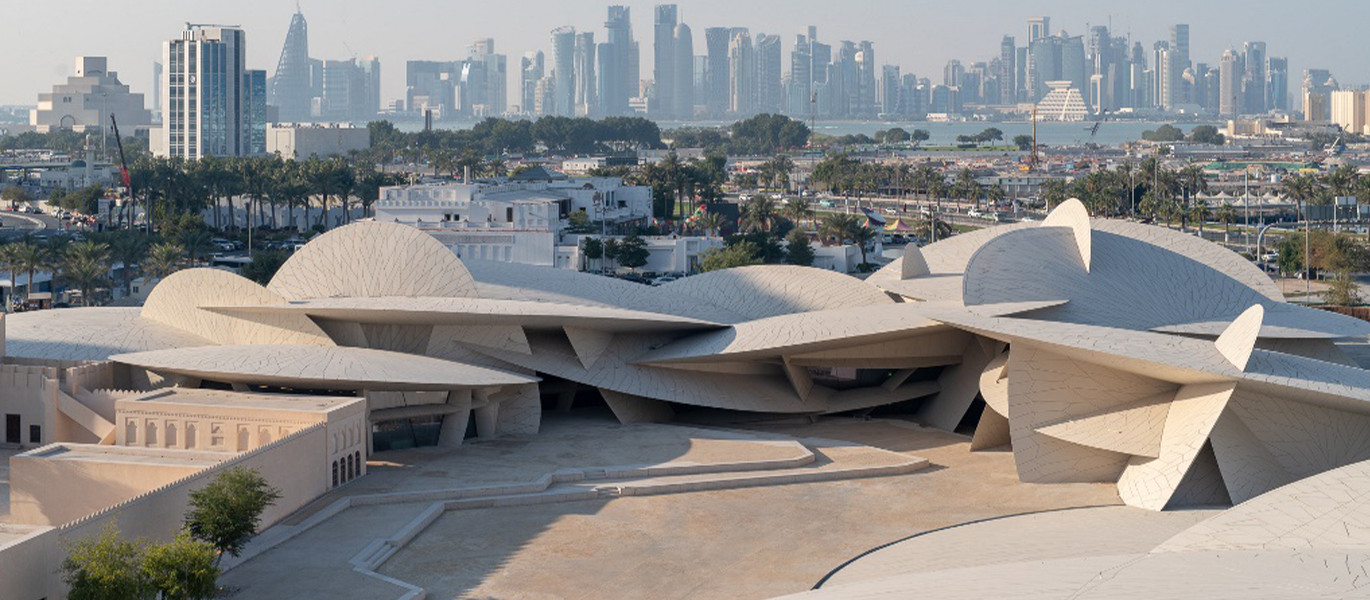 Qatar National Museum, Doha
The National Museum of Qatar's newest playground follows the storyline of energy throughout Qatar's history and future, offering engaging educational play for visitors of all ages.
The Qatar Total Energies Playground is a truly family-friendly experience, taking visitors on an immersive journey through different kind of energy resources while also offering a fun day out.
Organized into 15 distinct zones, or 'pods', the Qatar Total Energies Playground teaches children about energy from the formation of natural resources through the oil and gas exploration up to energy production and consumption. It is also a great adventure to discover renewable energies such as solar energy, wind energy and carbon capture and storage.
Each pod includes the opportunity for hands-on learning and exploration, and the educational aspects are woven throughout each element of the playground. In other words, kids (and adults) will have fun while learning.
The playground includes climbing, sliding, running and water activities, as well as choosing your own direction at several points within the journey. Green spaces are also part of the design, inviting parents and children to relax and cool off at any point during the visit.
Finally, the playground's design is sustainable, as it is partially powered by green electricity from nearby installed solar panels.
Contribution for the development of the project not only fits ACO's worldwide experience to support the architecture of stunningly beautiful projects with utmost requirements for aesthetics and functionality. We also found inspiration in the intersection between the museum's concept to foster solutions to the challenges that future cities face and our company's dedication to the urban environment of tomorrow.
ACO supports the projects with elegant stainless steel drainage.
---