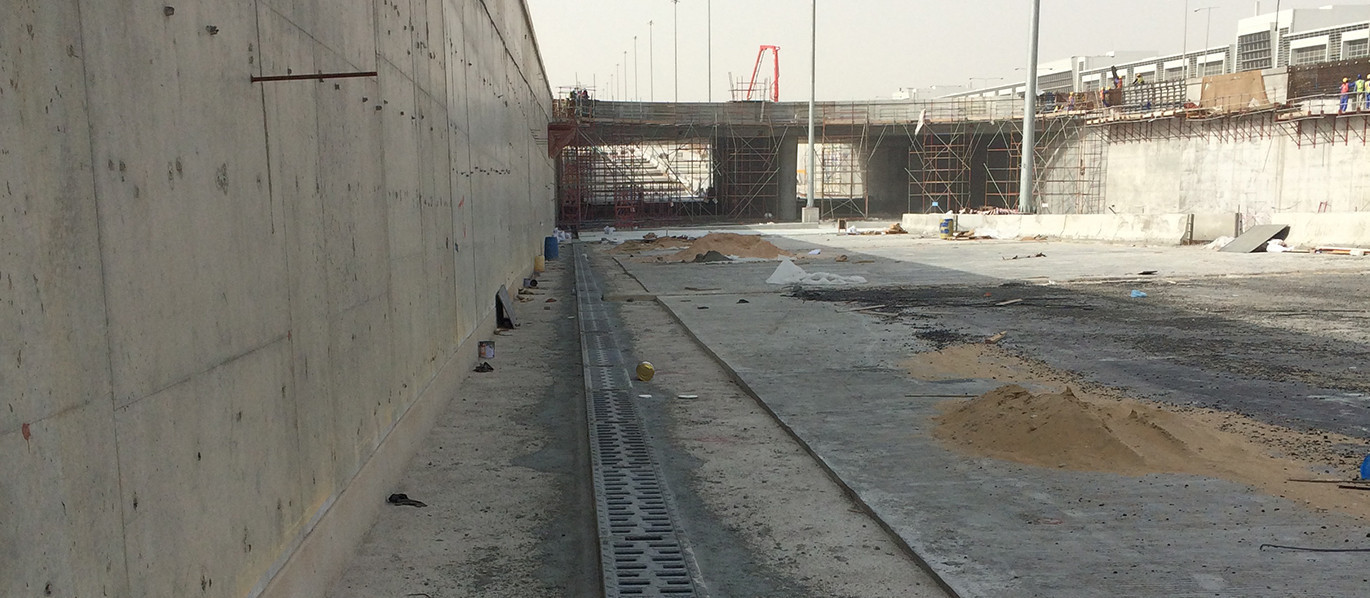 Muntazah Highway (Doha Expressway) in Qatar
As part of the Expressway Programme, the Al Muntazah Street project will include construction of approximately 8 km of new dual carriageway on Abu Hamour Road/Al Muntazah Street from East Industrial Road Interchange to Al Woqod Interchange and approximately 2 km of dual carriageway on F-Ring Road from Woqod Interchange to Al Jazeera Interchange. The Al Muntazah mainline will comprise eight lanes (four lanes in each direction, separated by a median) with parallel running service road and auxiliary lanes. F-Ring Road mainline will consist of 6 lanes (three lanes in each direction, separated by a median) located on a 1.8 km long structure above local service roads.
Contribution for the development of the project not only fits ACO's worldwide experience to support the architecture of the infrastructure with utmost requirements for aesthetics and functionality. We also found inspiration in the intersection between the highway's concept to foster solutions to the challenges that future cities face and our company's dedication to the urban environment of tomorrow.
ACO supports the Authority of the highway projects with ACO's best drainage solutions for the whole infrastructure system in Qatar.
---