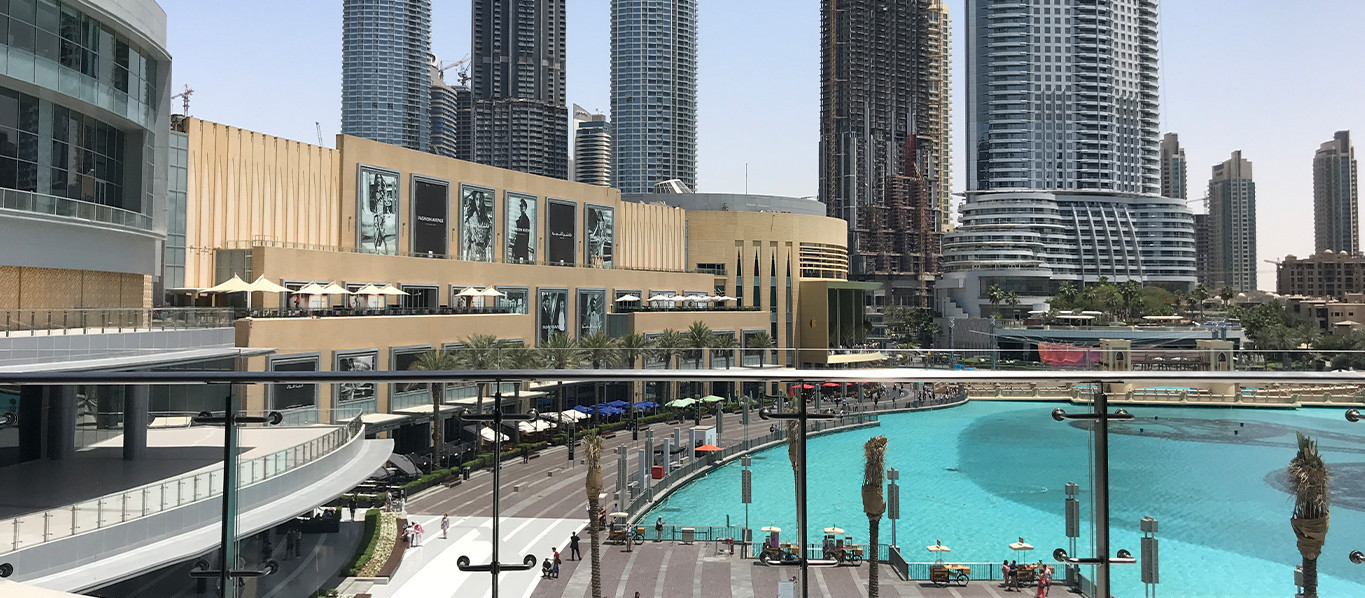 At over 13 million square feet (1,200,000 m2) (equivalent in size to more than 50 football fields), The Dubai Mall has a total internal floor area of 5.9 million square feet (550,000 m2) and leasable space of 3.77 million square feet (350,000 m2). It also has a 250-room luxury hotel, 22 cinema screens plus 120 restaurants and cafes. The Mall has over 14,000 parking spaces across 3 car parks, with valet services and a car locator ticketing system. The Mall also features the Olympic-sized Dubai Ice Rink for recreational skating and to watch the Emirates Ice Hockey League games and the Emirates A380 Experience, an Airbus A380 aircraft simulator and said Experience will let visitors control the world's largest passenger aircraft around city scenes and famous landmarks.
Contribution for the development of the project not only fits ACO's worldwide experience to support the architecture of stunningly beautiful projects with utmost requirements for aesthetics and functionality. We also found inspiration in the intersection between the mall's concept to foster solutions to the challenges that future cities face and our company's dedication to the urban environment of tomorrow.
ACO supports the projects with elegant drainage for some entrances and solutions for building drainage like ablution drainage and grease management. Main focus after Fashion Avenue Extension in 2017 at the terrace drainage in stainless steel for all 5 levels.
---
Mall Entrance Drainage Solution
Mall Terrace Drainage Solution
ACO Special - bespoke channel system for the terrace at the largest Apple Shop in Middle East
Parking Basement Drainage Solutions
Mall Grease Separator Solution