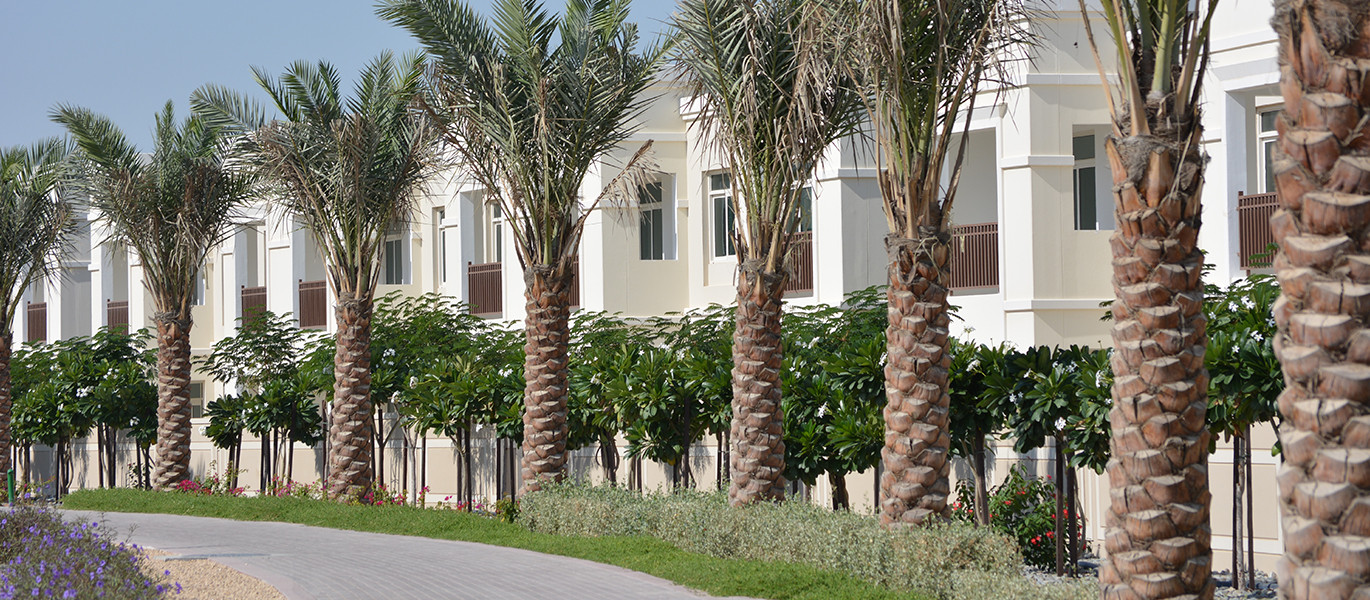 Al Ghadeer Village - Residential Community in Abu Dhabi
Al Ghadeer is a three million m2 (thirty-two million sq ft) property development on the eastern border of the Emirate of Abu Dhabi, on the border between the city and Dubai. It is part of the wider Saih Al Sidirah development. It is to be a fully self-contained community. The community includes a mosque, retail space, parks and an international school.
It was launched in October 2007 by Sorouh Real Estate at the Cityscape Dubai 2007. In May 2009 some elements of the project have been adjusted due to the challenging market conditions. These changes includes project restructuring along with revised payments. Enabling work began in October 2008 and is to be completed on schedule by June 2009. In March 2009, a ninth construction mock-up villa was completed at Al Ghadeer. The first phase was delivered to residents in 2012. The second phase is under construction since 2019.
Contribution for the development of the project not only fits ACO's worldwide experience to support the architecture of stunningly beautiful projects with utmost requirements for aesthetics and functionality. We also found inspiration in the intersection between the residential project concept to foster solutions to the challenges that future cities face and our company's dedication to the urban environment of tomorrow.
ACO supports the projects with floor drains for all kitchens, bathrooms, restrooms, roof terraces and balconies.
---