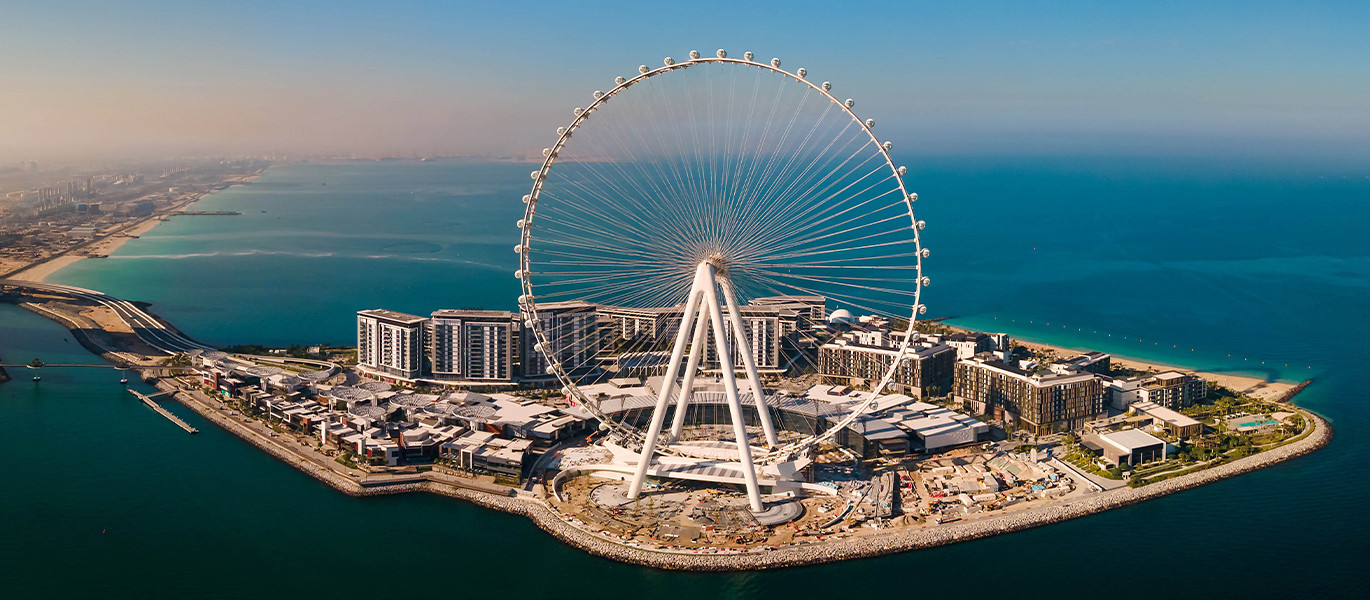 Ain Dubai at Bluewaters Island, Dubai
Ain Dubai at Bluewaters Island in the United Arab Emirates, is the world's tallest and largest observation wheel, with a height of 250 m (820 ft.) and was announced in February 2013. Hyundai Engineering & Construction and Starneth Engineering were appointed as the primary design and construction contractors, together with KCI, the engineers who designed and engineered the complete wheel structure including the installation engineering. Construction began in May 2015, anticipating completion in early to mid-2019. Further delays pushed the target opening to 20 October 2020, in order to coincide with Expo 2020, but this itself was postponed due to the COVID-19 pandemic. The wheel opened a year later on 21 October 2021.
ACO supports the project with elegant slot drainage for the landscaping area and access cover solutions.
---
ACO Multiline V200 polymer channels with ss double-brickslot covers
ACO Access Cover - bespoke ss multi-part cover
ACO Clean-Out - ss access cover