ACO Systems FZE in Dubai offers an extensive portfolio of building drainage systems and external surface water management solutions, grease and oil separation technology, manhole and access covers and other niche products. We are specialis for the manufacture of customised drainage systems for commercial kitchens and the food & beverage industries. ACO's Office, warehouse and manufacturing site is located in the Jebel Ali Free Zone in Dubai and supports and supplies products to all countries throughout the Arabian Peninsula, parts of South Asia and Africa through its partners. ACO takes pride in providing excellent customer service and extensive technical support from specification to the finished product installation.
ACO solutions excellence is additionally underpinned by ACO Services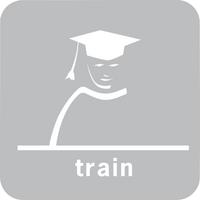 Information & further education
Global tendencies
Sustainable solutions
Innovations
Product trainings
European Norms
Local regulations
---
ACO Showroom - sharing knowledge equals multiplying know-how
Another factor behind ACO's strength: we consider communication to be a crucial success parameter. With intense knowledge management, we harness the opportunities for linking up creativity, know-how and experience worldwide, and share this expertise with clients and partners. The ACO Showroom in Dubai opened in 2015 in ACO Systems FZE and is a venue with the space and atmosphere to stimulate intense discussions between colleagues, experts, and business partners.
For more information get in contact with us.