ACO XtraDrain Drainage System made from high quality composite material

Every detail of the ACO XtraDrain system is designed to ensure convenience and ease of use. The extremely high quality composite material offers both low weight and high stability.
Lightweight Drainage System
Low weight composite channels
Different widths and protective edges
V-section for better hydraulics and self-cleaning effect
Wide choice of gratings: cast iron, stainless steel or galvanized steel, composite material
Load class A15 to D400, DIN EN 1433
Enjoy complete freedom of design with a wide range of gratings of different design, colors and materials - cast iron, composite material, stainless steel or galvanized steel. ACO's innovative production technology allows the implementation of various visions, rich in ideas and personality. Architects have freedom in choosing gratings for drainage channels, thereby achieving distinctive accents, as well as creating a unique design that corresponds to the particular project. At the same time, optimal drainage and resistance are guaranteed.
---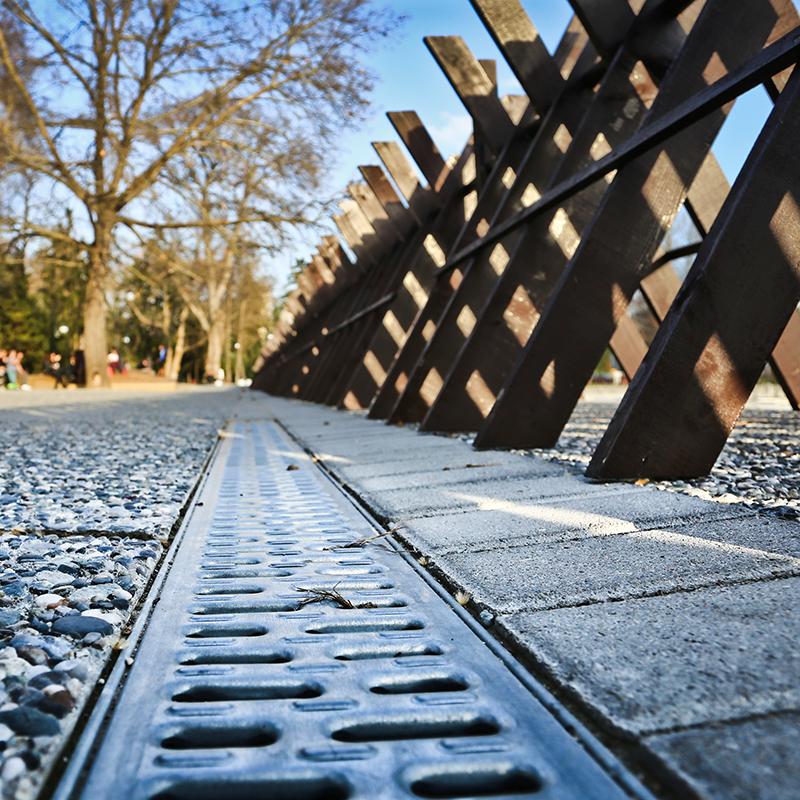 City Garden, Plovdiv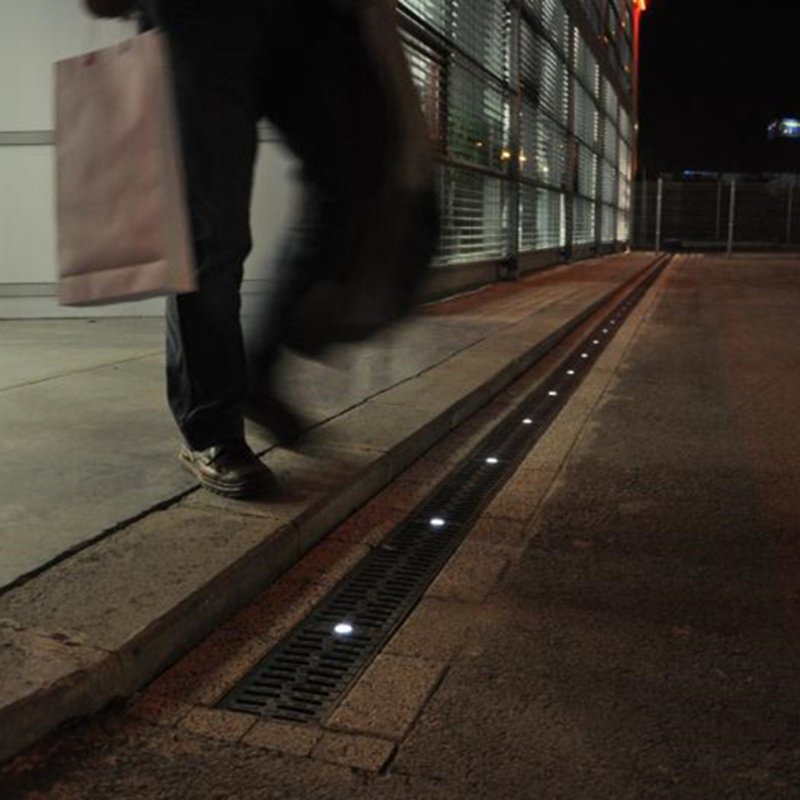 ACO Academy, Sofia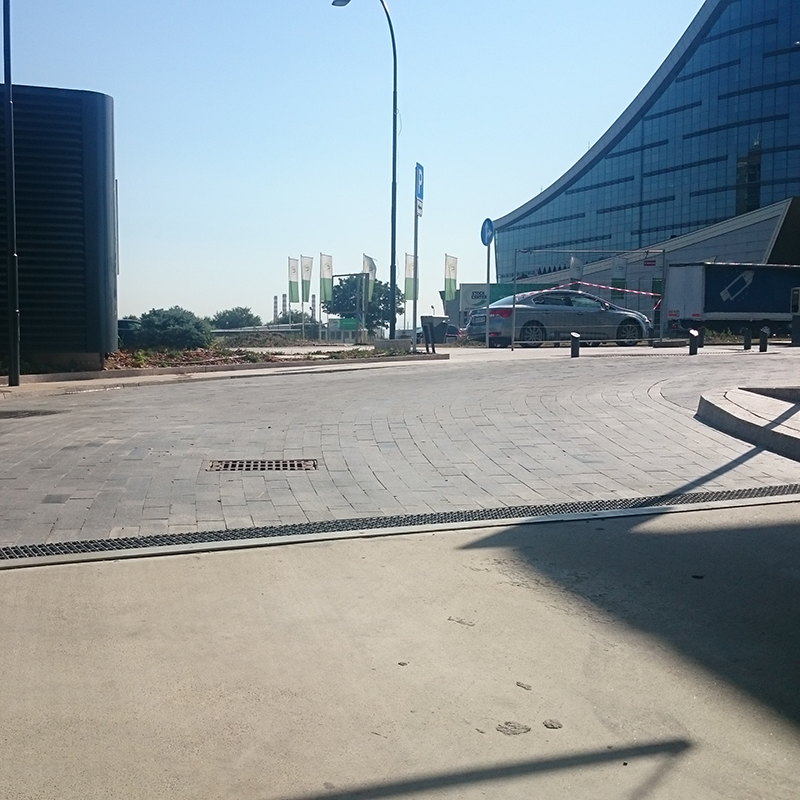 Capital Fort, Sofia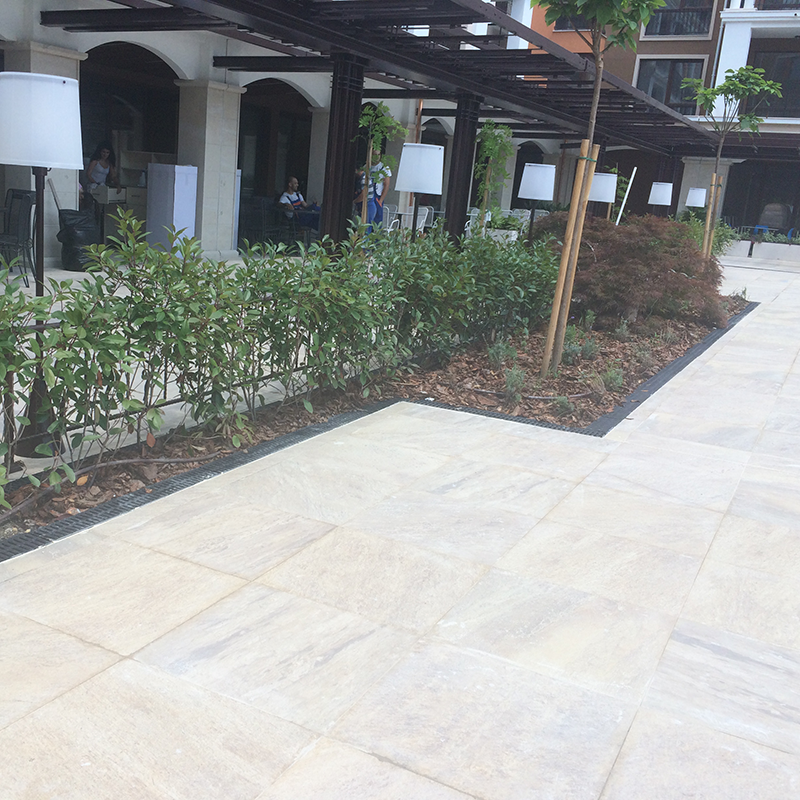 Hotel, Sv. Vlas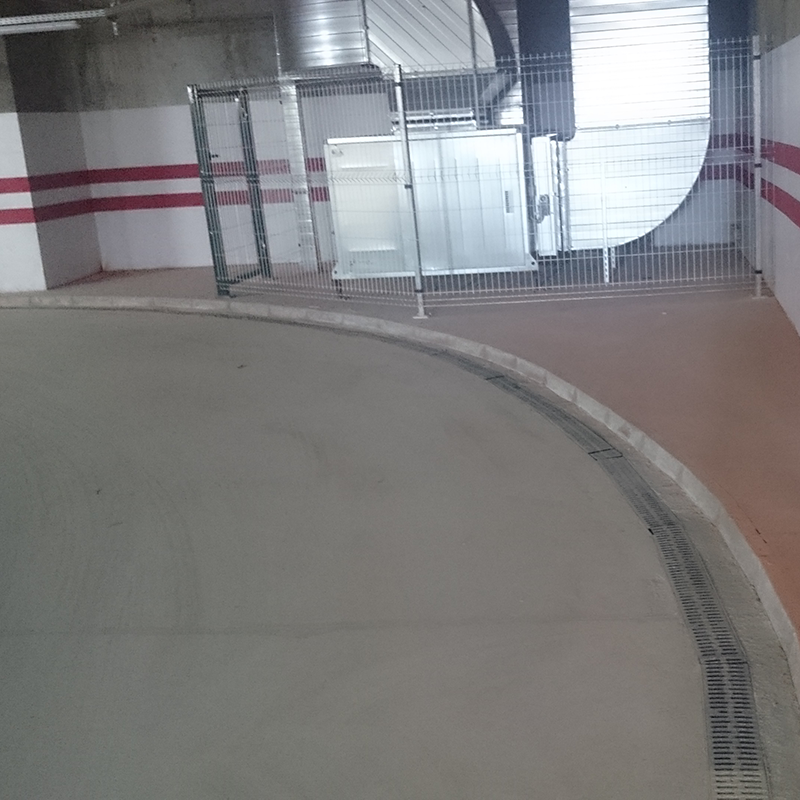 Capital Fort, Sofia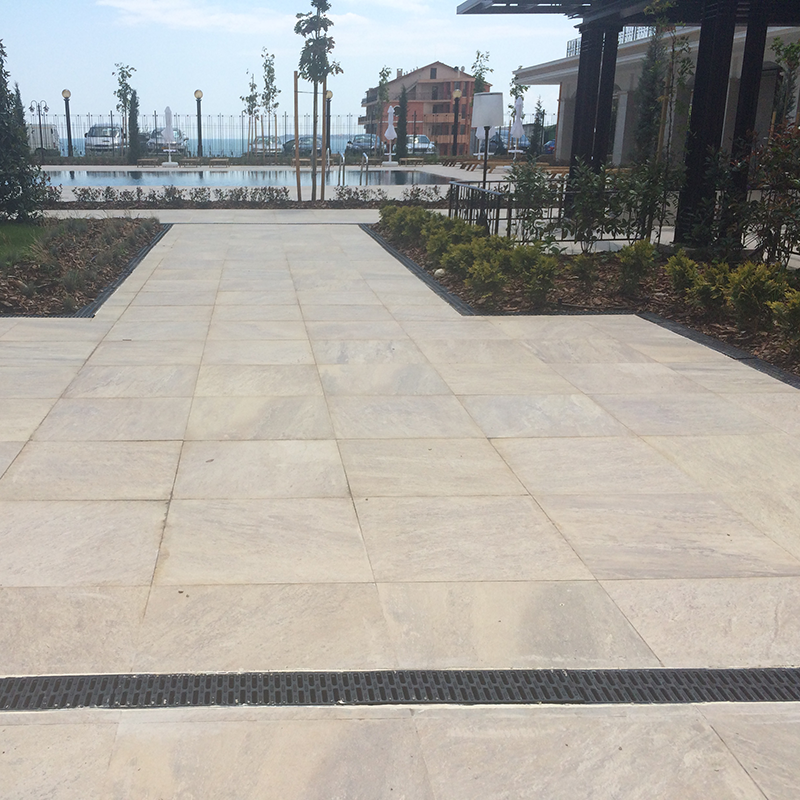 Hotel, Sv. Vlas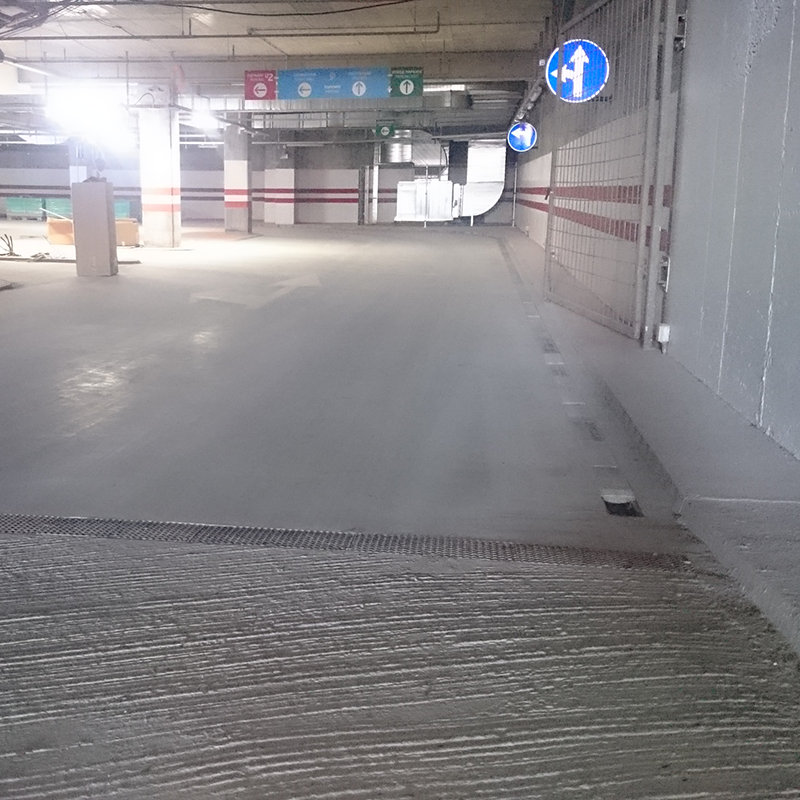 Capital Fort, Sofia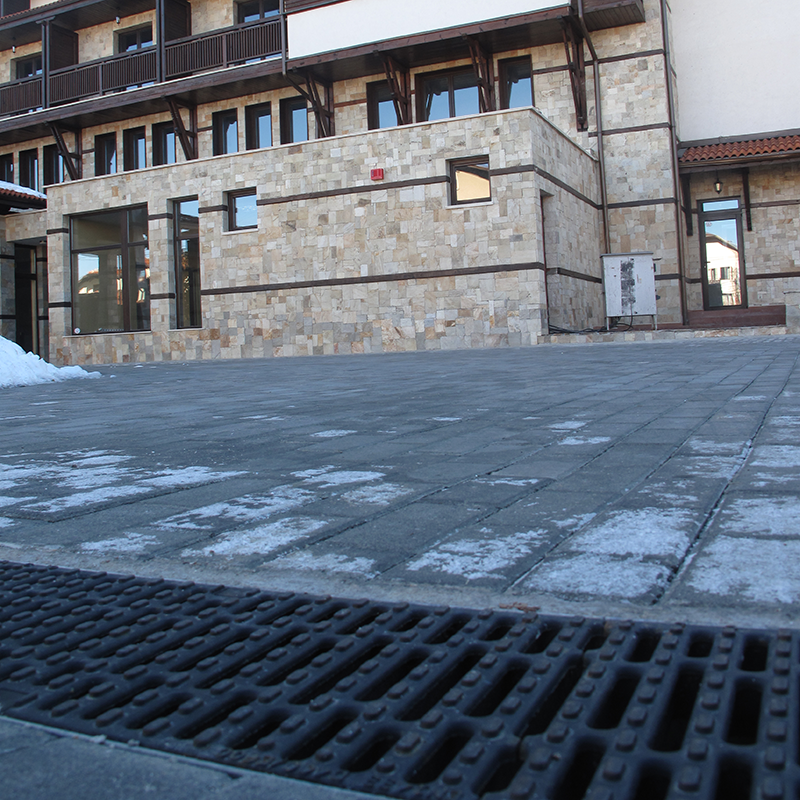 Hotel, Bansko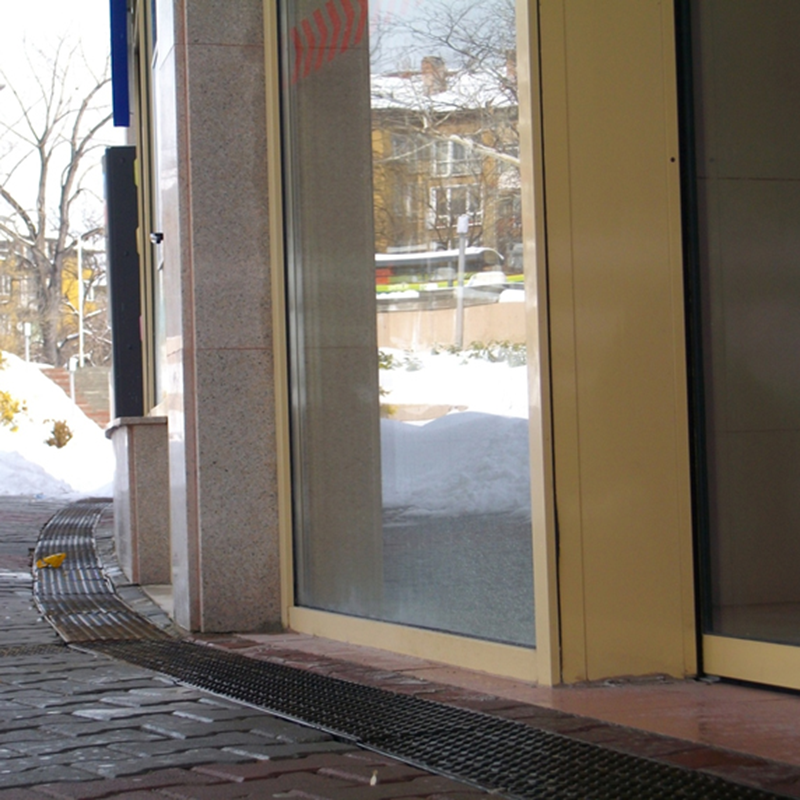 Stadium Metro Station Vasil Levski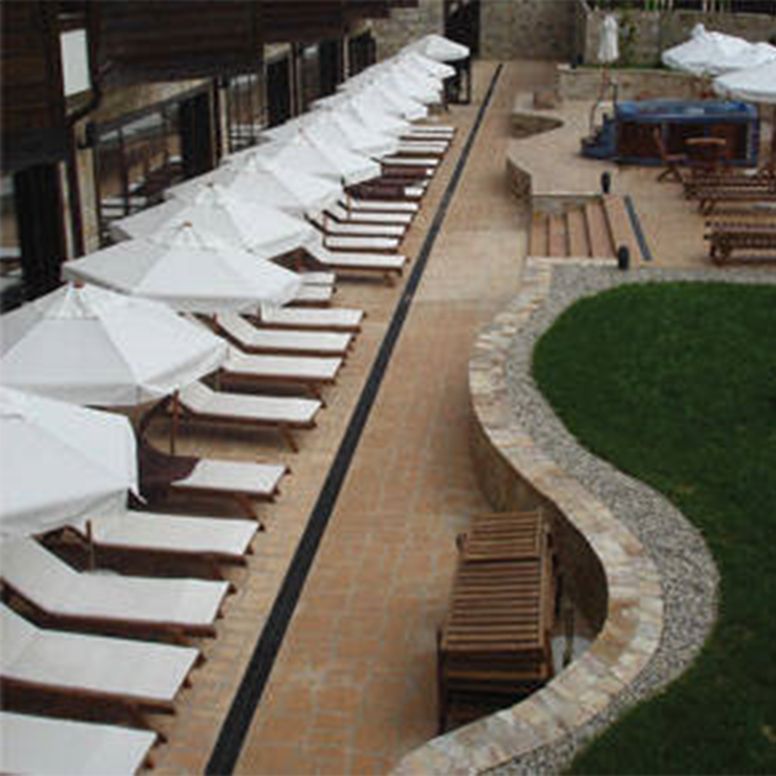 Hotel Perun, Bansko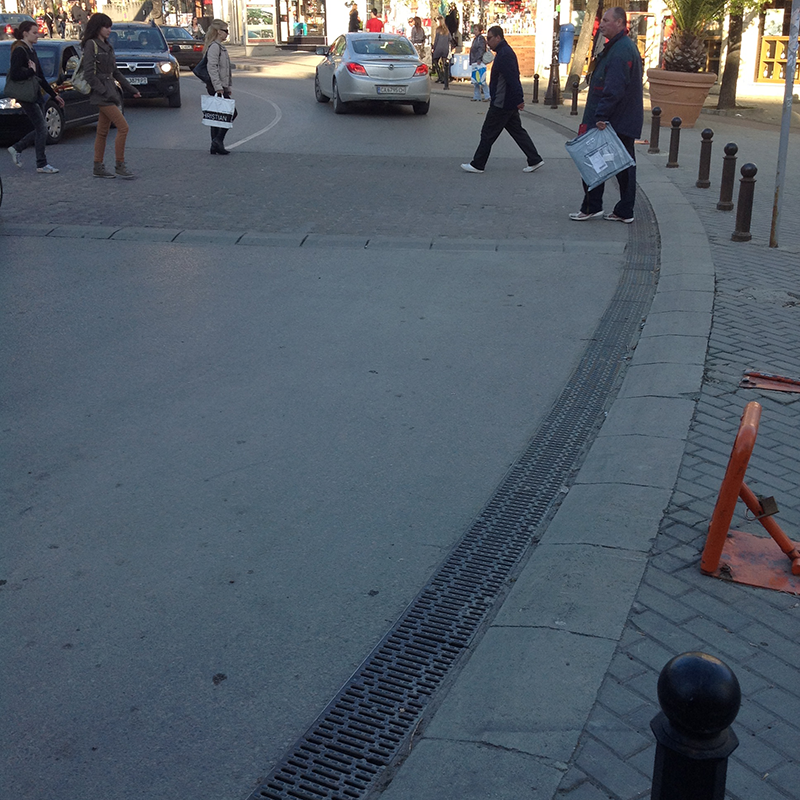 Maria Luisa Blvd., Varna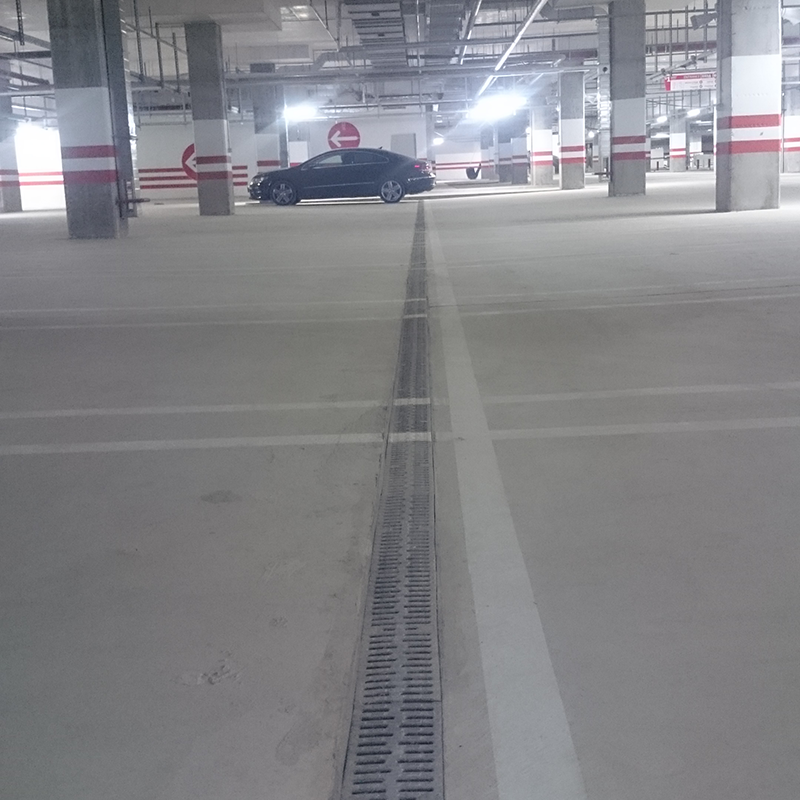 Capital Fort, Sofia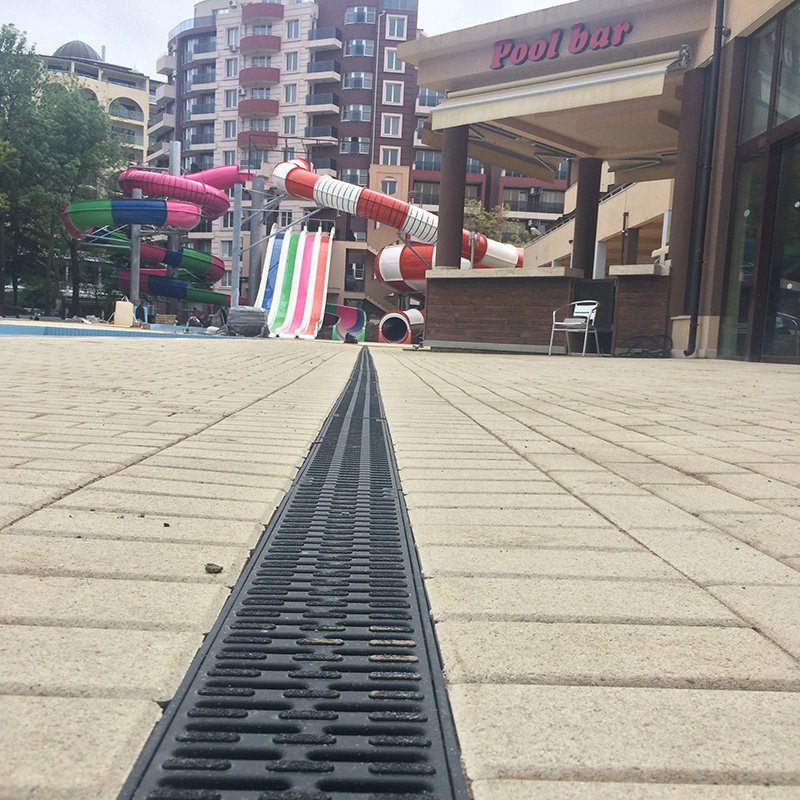 Laguna Park Hotel, Sunny Beach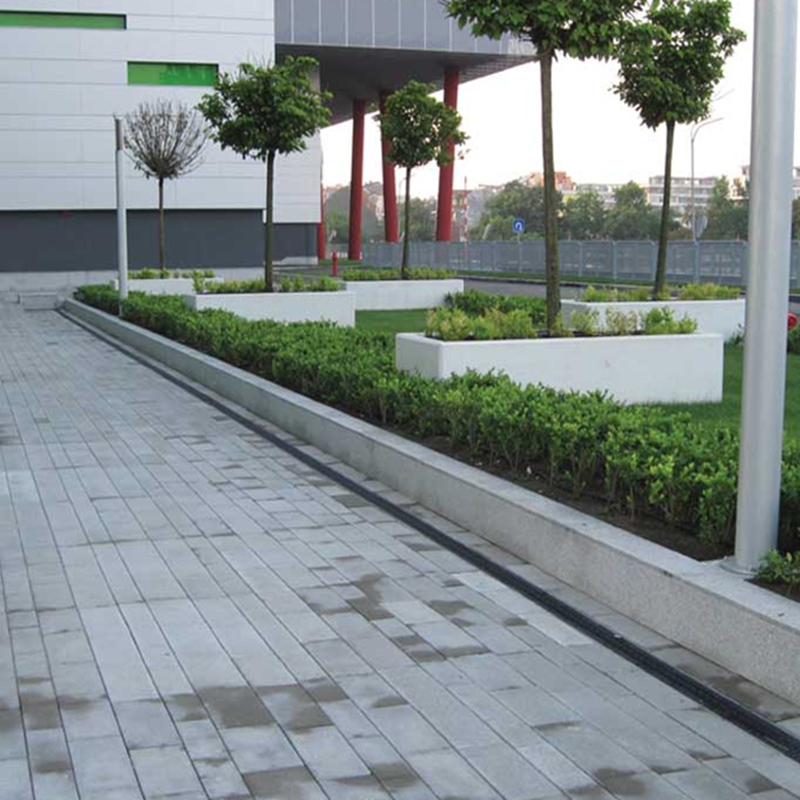 Grand Mall, Varna